What is Required Rate of Return?
Ahead of talking about how to calculate required rate of return, let us define it. Required Rate of return(RRR) also known as the hurdle rate is the minimum acceptable return on investment sought by individuals or companies considering an investment opportunity.
Additionally, unlike many other financial metrics, RRR is often an arbitrary number that is not derived mathematically but is created through the personal risk-reward appetite of the individual or individuals making an investment. This is not to say you cannot calculate a RRR but that often it is not derived mathematically.
The RRR of an investment takes specific factors into account. These include;
The general rule is that if an investment's return is less than the required rate, the investment should be rejected and the the greater the return, the greater the level of risk.
Why is RRR Important?
The required rate is commonly used as a threshold that separates feasible and unfeasible investment opportunities.
The RRR is used throughout the finance field to assist in analyzing various types of investments and valuing assets.
RRR in asset valuation, the RRR is used in various types of calculations that help to discount future value to present value.
RRR is also used to calculate how profitable a project might be relative to the cost of funding that project.
Limitations of Required Rate of Return.
When calculating the RRR, inflation expectations are subjective. In most cases, its calculation does not give account to inflation expectations.
RRR is a subjective rate of return as it varies between investors with different risk tolerance levels.
RRR does not factor in the liquidity of an investment. However, if an investment can't be sold for a period of time, the security will likely carry a higher risk than one that's more liquid.
Comparing stocks in different industries is impossible to achieve using the required rate of return.
Formula to Calculate RRR.
There are two methods of calculating a required rate of return based on the application of the metric. They are;
The Capital Asset Pricing Model (CAPM).
The Dividend Discount Model(DDM).
Method 1: DDM.

Example 1:
Suppose the expected dividend payment is $ 50 and the current stock price is $200, calculate the RRR if the growth rate is 5%.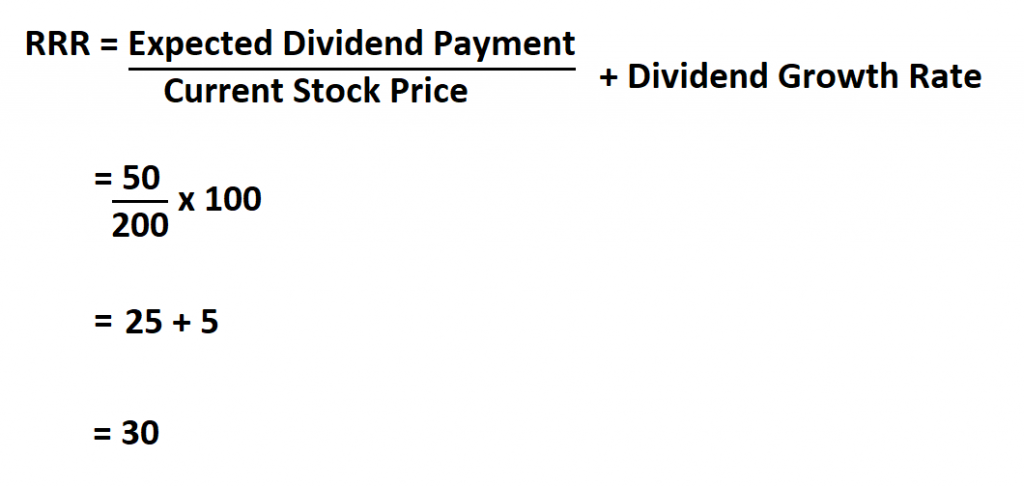 Therefore, your RRR is 30%.
Method 2: CAPM.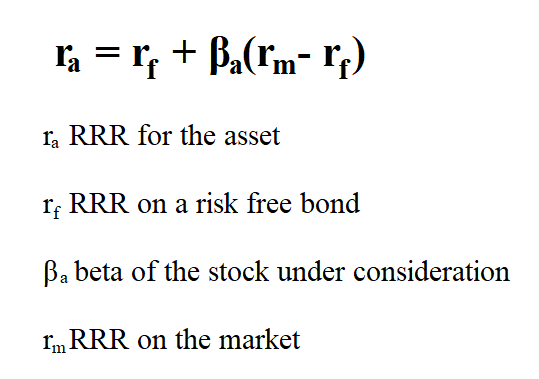 Example 2:
Suppose a company X has a beta of 1.5 and performs in a country that has a risk-free rate of 2.5% and a market risk of 7%. Calculate the hurdle rate that should be demanded by investors to hold securities in company X.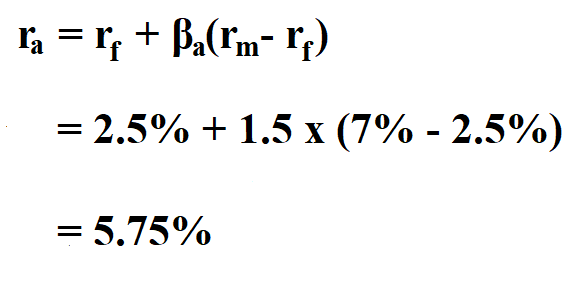 Hence, the hurdle rate is 5.75%.