Required Rate of return is the minimum acceptable return on investment sought by individuals or companies considering an investment opportunity.
RRR is also used to calculate how profitable a project might be relative to the cost of funding that project.
Formula to calculate required rate of return.

Example:
Suppose the expected dividend payment is $ 50 and the current stock price is $200, calculate the RRR if the growth rate is 5%.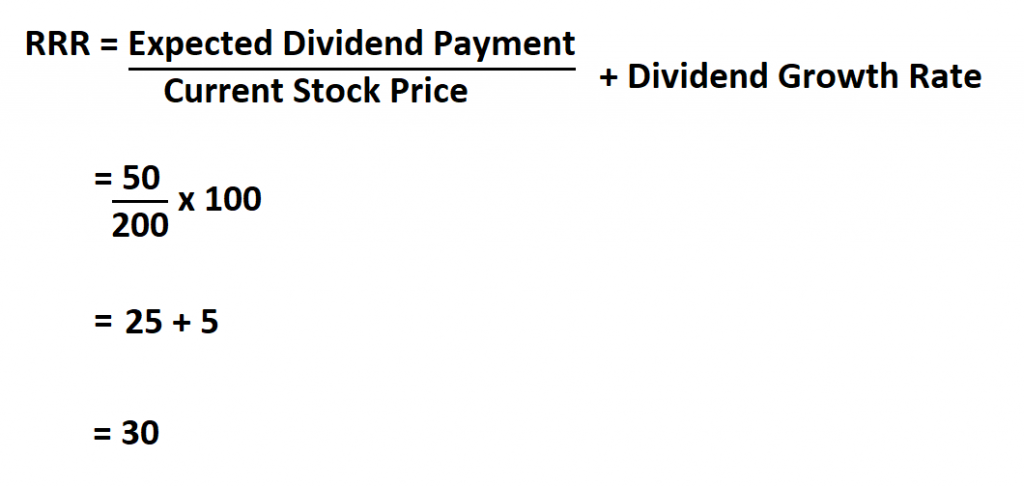 Therefore, your RRR is 30%.