APR is short for annual percentage rate.
APR is the yearly rate of interest that an individual must pay on a loan, or that they receive on a deposit account.
An APR include fees you may be charged, like origination fees, it is important because it gives you a good idea of how much you'll pay to take out a loan.
An ideal APR is a 0% introductory offer that lets you avoid interest payments for a period of time.
Formula to calculate APR.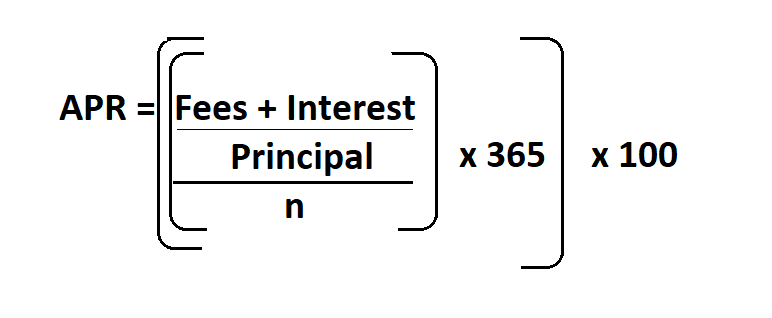 Interest in this case, is the interest paid over life of the loan.
n is the number of days in the loan term.
Example:
Suppose you borrowed a loan worth $ 10,000 for an year, if the fees charged when you want to get this loan is $10, and the interest that you paid in that year is $200, calculate the APR.
Therefore, the APR is 2.1%.