The risk-free rate represents the interest an investor would expect from a zero risk investment over a specified period of time.
Since it carries no risk, all other investments, which carry some amount of risk, must offer a higher return to attract investors.
The risk free rate should be inflation adjusted.
Formula to calculate risk free rate.

Example:
Suppose a 10 year government bond rate is 3.5 and the inflation rate is 1%. Calculate the risk free rate.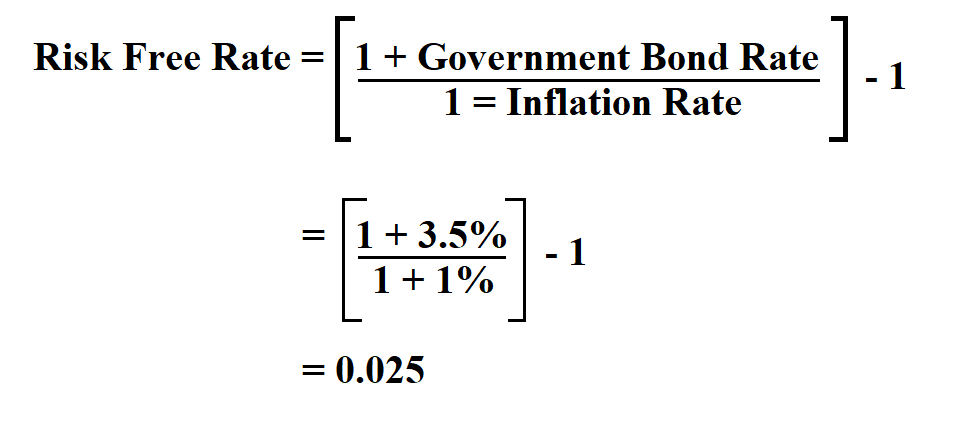 Therefore, the risk free rate is 0.025%.