Flow rate is the measure of a volume of liquid that moves in a certain amount of time.
Flow rate is important because of its impact on water quality and on the living organisms and habitats in the stream. Large, swiftly flowing rivers can receive pollution discharges and be little affected, whereas small streams have less capacity to dilute and degrade wastes.
Formula to calculate flow rate.

Example:
Suppose the velocity of a liquid at a certain point in a circular pipe was 3m/s and the cross-sectional area at that point is 5m². Calculate the flow rate.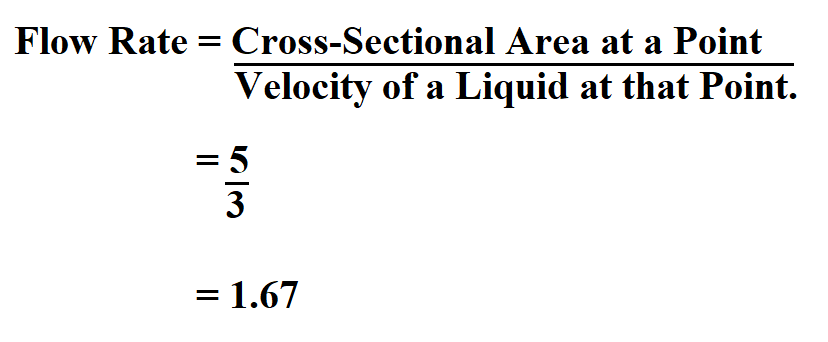 Therefore, the liquids flow rate is 1.67 litres per second.