IRR is short for internal rate of return.
Internal rate of return is a method of calculating an investment's rate of return.
Calculating the IRR will show if your company made or lost money on a project also its used to determine if an investment, project or expenditure was worthwhile.
Formula to calculate IRR.

IO is the initial outlay.
CF is the cashflow.
RR is the rate of return.
This formula is mostly applicable where you have been given the discounting rate.
Example:
Suppose you invested in an investment whose initial cash outlay was $ 10,000 with a 10% discounting rate. if it was to last for 2 years, calculate the IRR if in the first year it was to bring in a cashflow of $ 5,000 and in the second $ 7,000.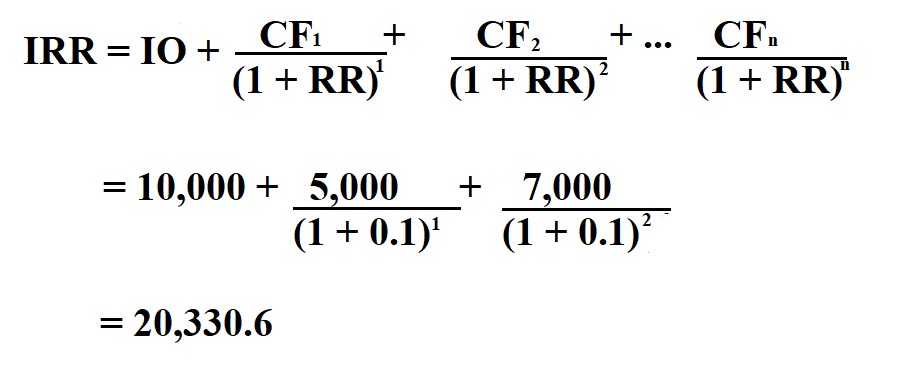 Therefore, the IRR is $ 20,330.6.