What is Risk Premium?
Ahead of discussing how to calculate risk premium, lets begin by defining it. Risk premium represents the extra return above the risk-free rate that an investor needs in order to be compensated for the risk of a certain investment or simply the expected return required by an investor in exchange for putting their money into high-risk investments.
When you invest, there's always the chance, or risk, that the asset you invest in performs badly and loses money. You take on the risk of losing money when you invest in riskier assets like stocks. That's where a risk premium comes in: Riskier investments offer the potential for higher returns, compensating investors for taking a greater risk of losing money.
Types of Risk Premiums.
Risk premium is generally thought of in two different ways:
The market risk premium is the excess return an investor requires to hold a market portfolio, like a total market index fund, rather than risk-free assets, like government bonds. It is a forward looking theoretical tool.
The equity risk premium is the excess return above the risk-free rate that you can get for investing in an individual stock. The premium you can get is directly correlated with the riskiness of a stock and it is always forward looking.
Components of Risk Premiums.
Business risk. This risk is related to the variation in cash flow from one period to another that causes greater uncertainty and leads to the need for a greater risk premium for investors.
Liquidity risk. It is the risk associated with the uncertainty of exiting an investment, both in terms of timeliness and cost.
Financial risk. This is the risk related to a company's ability to manage the financing of its operations. Basically, financial risk is the company's ability to pay its debt obligations.
Exchange rate risk. This risk is linked to investments denominated in a currency other than the domestic currency of the investor.
Country Specific risk. This risk is connected to the political and economic uncertainty of the foreign country in which an investment is made.
Formula to Calculate Risk Premiums.


Example:
Mary is planning to invest $100,000 in order to get a large return. She has the option to invest in risk-free investment which returns 5% a year, and also has the option to invest in another investment which is a higher risk but has a potential 15% return. Calculate Mary's risk premium.
We begin by finding the return on risk-free investments.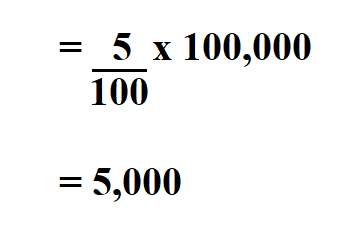 Thus, the return on risk-free investment is $ 5,000.
Then we calculate the investment return.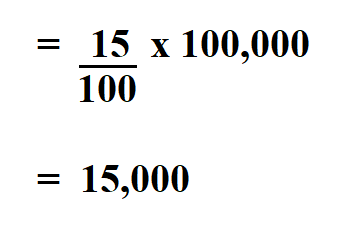 To determine the risk premium, we subtract the risk-free return from the return on investment.
Therefore, her risk premium is $ 10,000.