A measure of the efficiency of a person, machine, factory, system, etc in converting inputs into useful outputs.
For businesses, productivity growth is important because providing more goods and services to consumers translates to higher profits.
Formula to Calculate Productivity.

Example:
According to the accounts department, a company had produced 150,000 units last month and the employees used 100 hours to complete the production. Calculate the company's productivity.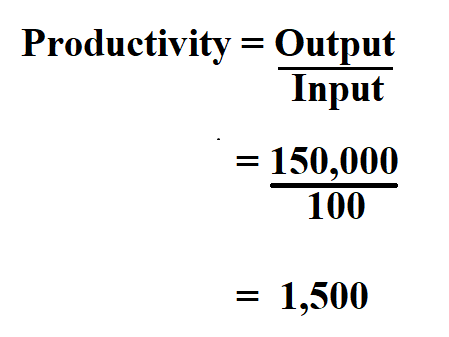 Thus, the productivity was 1,500 units per hour.