Unweighted GPA is the most common way to measure academic performance in high school.
Unweighted GPAs are measured on a scale of 0 to 4.0 and do not take the difficulty of your courses into account.
Formula to calculate unweighted GPA.

Example:
Suppose your total score in all your 5 classes was 18.5. Calculate your unweighted GPA.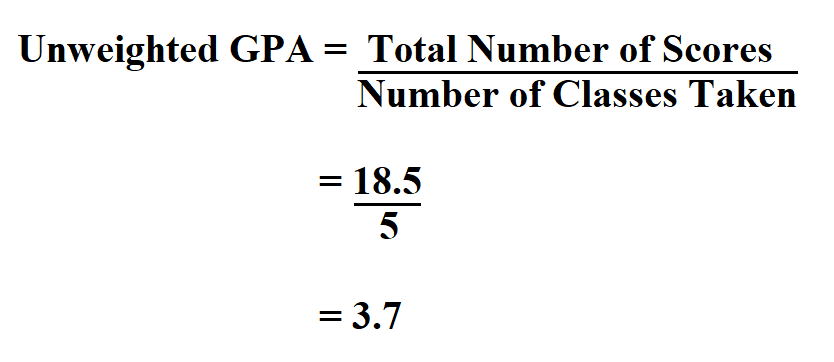 Therefore, your unweighted GPA is 3.7.