Bond Price is what investors are willing to pay for an existing bond or the amount one pays to buy a bond.
It is usually represented as a percentage of par value.
Formula to calculate bond price.

C = Periodic coupon payment,
F = Face / Par value of bond,
r = Yield to maturity (YTM) and
n = No. of periods till maturity
Example:
If a company has issued a bond having a face value of $150,000 carrying an annual coupon of $5,000 and maturing in 10 years. The prevailing market rate of interest is 10%. Calculate the bond price.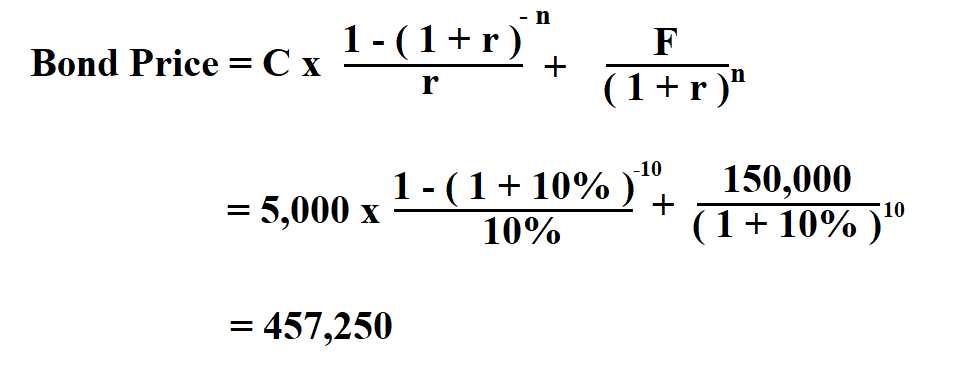 Therefore, the bond price is $ 457,250.