Mechanical advantage is a form of calculation that measures the amplified force taken by the mechanical system.
It gives the ratio between the force applied to the load and the force needed to overcome the given force and it is a unit less.
Formula to calculate mechanical advantage.

Example:
Calculate the mechanical advantage if a 400N force is needed to overcome the load of 900N.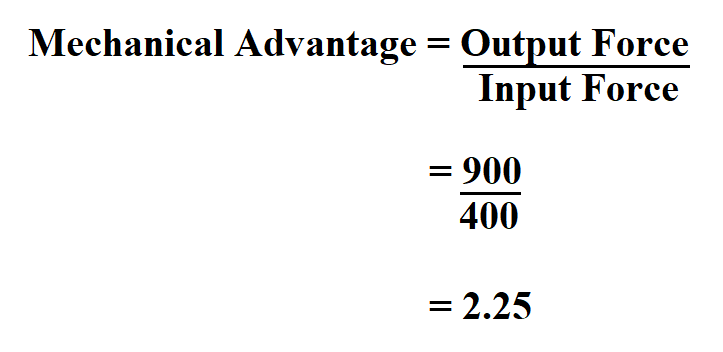 Thus, the mechanical advantage is 2.25.