The money multiplier refers to how an initial deposit can lead to a bigger final increase in the total money supply.
The size of the multiplier depends on the percentage of deposits that banks are required to hold as reserves.
Formula to calculate money multiplier.

Reserve ratio is the proportion of customers' deposits that a bank holds as reserves in the form of cash.
Example:
Suppose the reserve ratio is 5%, calculate the money multiplier.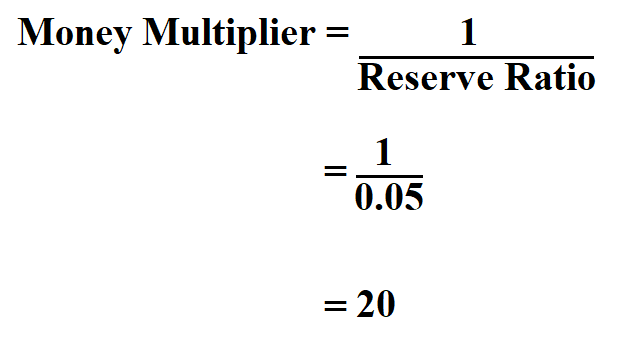 Therefore, the money multiplier is 20.