Labor productivity represents the total volume of output produced per unit of labor during a given time reference period.
Labor productivity is an important factor in determining the long-run trend rate of economic growth.
Formula to calculate labor productivity.

Example:
A factory with 800 employees produced 80,000 items in a certain month. Calculate the labor productivity.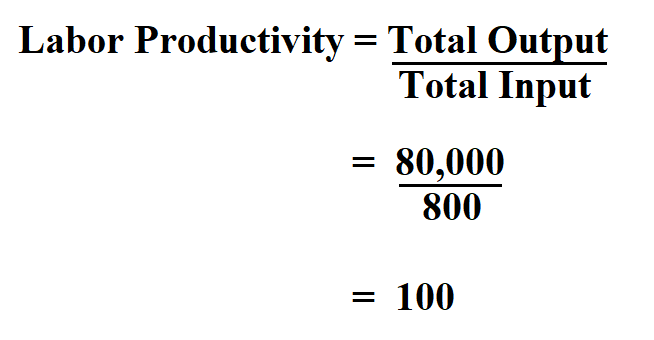 Therefore, one employee produces 100 items.