While a dividend is a distribution of profits by a corporation to its shareholders, dividends per share is the amount of dividend a company pays for every share an investor owns.
The dividend per share (DPS) is an important measure for investors, as it gives them insight as to how much of an income they might generate by investing in a given company.
An increase in DPS shows the management's team confidence in the company's future profits.
Formula to calculate dividends per share.

Outstanding shares are common stock authorized by the company, issued, purchased and held by shareholders.
Example:
An investor wanted to invest in a company but before that, he wanted to know dividends per share, so she used data from another shareholder in the company. The total annual dividends of the shareholder was Sh. 12,000,000 and the number of the outstanding common stock for the year was 180,000. Calculate the dividend per share of the company.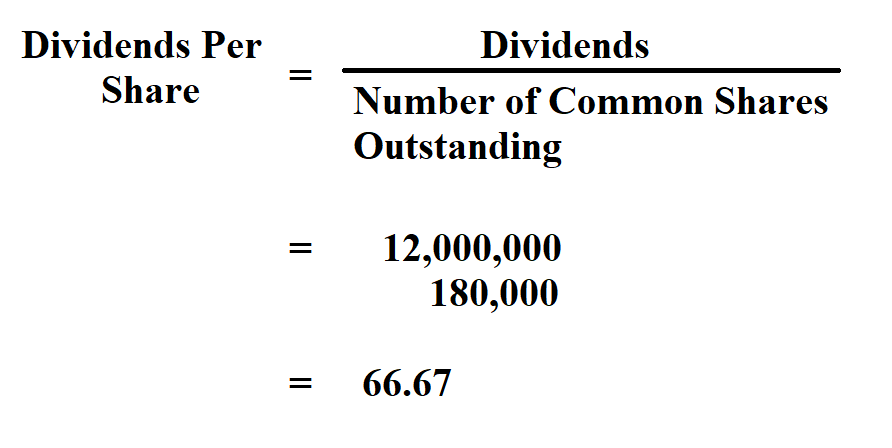 Therefore, the value of the dividends per share is Sh. 66.67.