A dividend is a distribution of profits by a corporation to its shareholders. Dividends are paid to shareholders as an appreciation of their investment into the business.
Formula to calculate dividends.
To calculate dividends, we multiply dividends per share (DPS) by the number of shares (S).

Example:
The value of dividends per share of a certain company is Sh. 75, if you own 1000 shares, calculate your future dividends payment.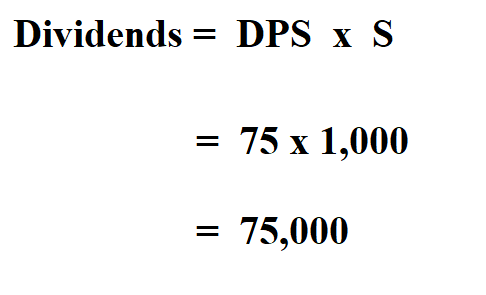 Therefore, the dividends payment will be Sh. 75,000.