Gross profit percentage is the percentage of money you've made from selling a good or service after you subtract the cost of producing that good or service.
Gross profit percentage is a metric analysts use to assess a company's financial health by calculating the amount of money left over from product sales after subtracting the COGS.
Formula to calculate gross profit percentage.

Gross profit is the difference between the COGS and total sales.
Example:
Company X made a gross profit of $ 400,000 on a certain financial year, the total sales for that year was $ 700,000. Calculate the gross profit percentage.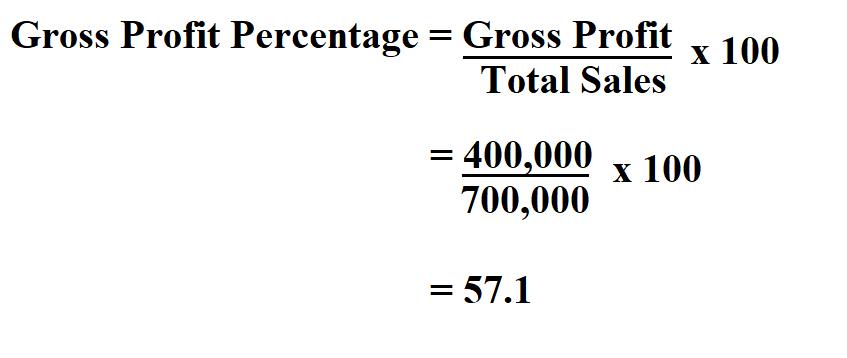 Thus, the gross profit percentage of the company is 57.1%.