What is Gross Profit?
Prior to talking about how to calculate gross profit percentage, let's define gross profit. Gross profit is the profit a company makes after deducting the costs associated with making and selling its products, or the costs associated with providing its services.
Gross Profit is one of the most important measures to determine the profitability and the financial performance of a business. Often it reflects the efficiency of a business in terms of making use of its labor, raw material and other supplies.
What is Gross Profit %?
Gross profit percentage is the percentage of money you've made from selling a good or service after you subtract the cost of producing that good or service.
Additionally, gross profit percentage is a metric analysts use to assess a company's financial health by calculating the amount of money left over from product sales after subtracting the COGS.
Formula to Calculate Gross Profit %.
To calculate the gross profit percentage, we begin by finding the gross profit then divide it by the total sales and multiply it by 100.

Gross profit is the difference between the COGS and total sales.
Example:
Company X made a gross profit of $ 400,000 on a certain financial year, the total sales for that year was $ 700,000. Calculate the gross profit percentage.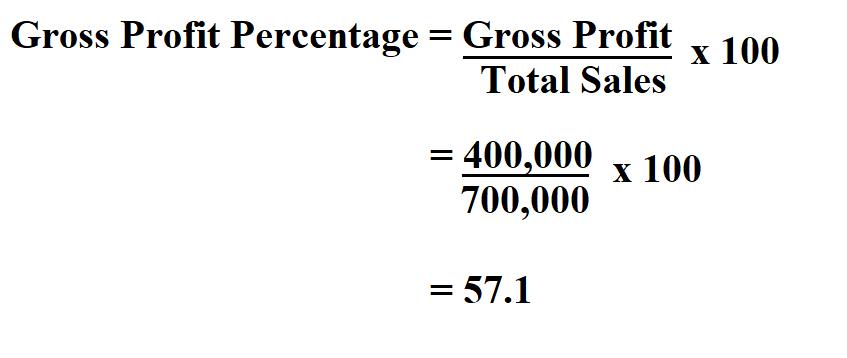 Thus, the gross profit percentage of the company is 57.1%.