The gross profit margin is a financial measure used to determine the financial health of a company.
Gross profit margin is frequently expressed as a percentage of sales.
Formula to calculate gross profit margin.

Gross profit is the difference between the total revenue and the cost of goods sold.
Example:
A firm's gross profit of the year was $400,000. The value of the total sales was $ 1,000,000. Determine the firm's gross profit margin.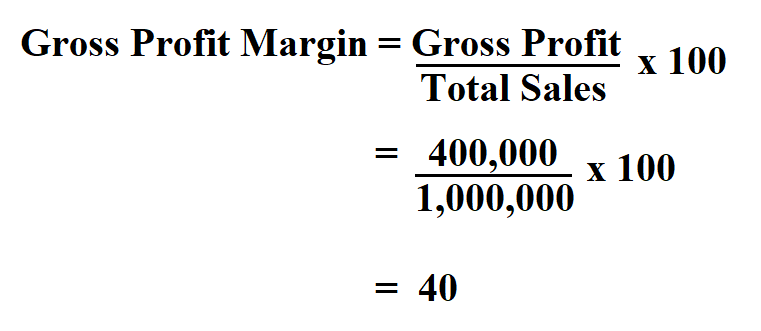 Thu, the gross profit margin is 40%.