In business, margin refers to the difference between the seller's cost for acquiring products and the selling price.
In accounting, margin refers to three specific Income statement calculations. They are gross margin, operating margin, and net profit margins.
Owners, managers, and analysts look to all three of these margins as measures of the company's earning performance.
The type of margin we will discuss is the gross profit margin, which describes the profit that you earn on a product as a percentage of the selling price.
Formula to calculate margin.

Example:
A bottled water trader buys each bottle at Sh. 20 and sells it at Sh. 50. Determine the margin.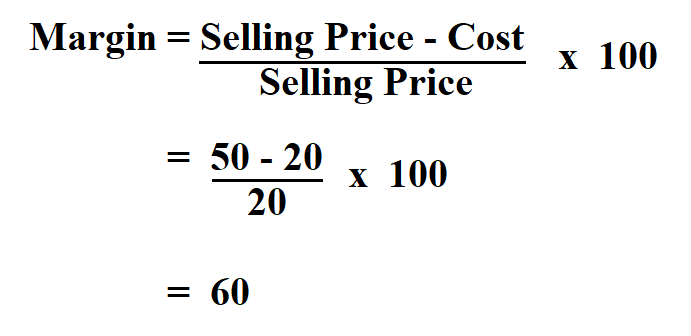 Therefore, the margin is 60%