In economics, total revenue refers to the total receipts from sales of a given quantity of goods or services.
Total revenue gives a trader a jumping-off point to further explore their pricing options.
Formula to calculate total revenue.
To calculate total revenue, we multiply the quantity sold by the price of each of the items.

Example:
Calculate the total revenue of a blacksmith who plans to sell 20 swords each going for $ 200.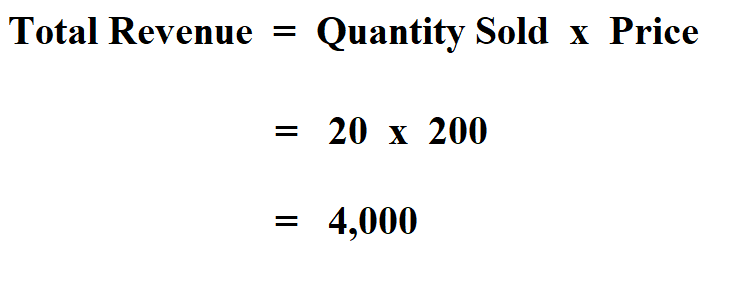 Therefore, the total revenue is $ 4,000.