Marginal revenue (MR) is the increase in revenue that results from the sale of one additional unit of output.
It is also the extra money that goes to general expenses and, in the end, to retained earnings, making it a very important number for businesses that want to focus on profitability.
Formula to calculate marginal revenue.

Example:
Suppose the change in revenue is $ 100,000 while the change in quantity is 50. Calculate the marginal revenue.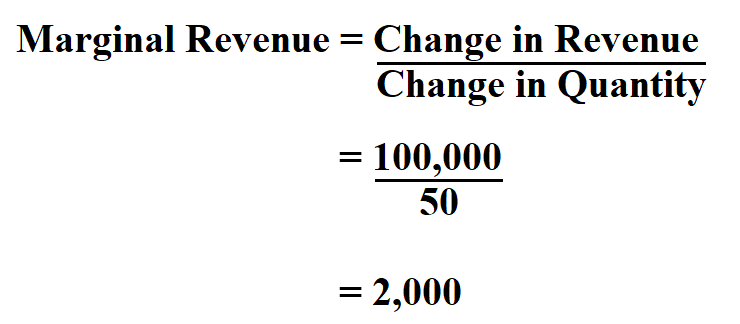 Therefore, the marginal revenue per additional unit sold is $2,000.