Marginal cost is the change in the total cost that arises when the quantity produced is incremented by one unit.
Formula for calculating marginal cost

Change in cost – This is the difference between the previous cost of production and the cost of production after the increase in output.
Change in quantity – It can be defined as the difference betweeen the output of the previous production and the output of the production period when quantity varied.
Example:
A company is currently producing 1000 units of tennis balls at the cost of
$100,000. It is then expected to expand its production to 2000 units
which will cost $125,000 to produce. Calculate the marginal cost.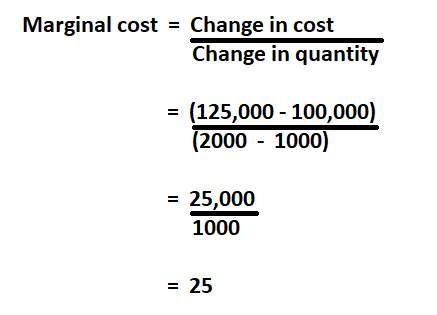 Hence,the marginal cost is $25.