Gross margin is the amount remaining after a retailer or manufacturer subtracts the cost of goods sold from the net sales.
Gross margin is important because it shows whether your sales are sufficient to cover your costs.
A good gross margin in one industry is not necessarily good for another.
Formula to calculate gross margin.

Example:
Suppose a firm's net sales for the previous year is $2,000,000 and the cost of goods sold was $700,000. Calculate the firm's gross margin.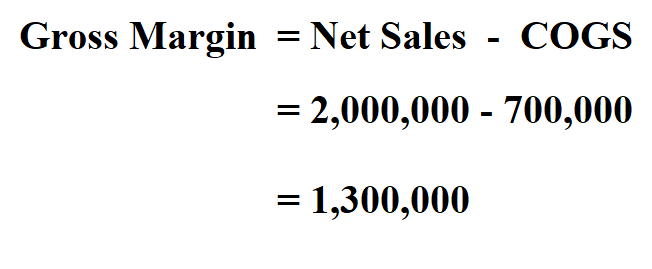 Therefore, the gross margin of the firm is $ 1,300,000.