Overtime is the amount of time someone works beyond normal working hours. The term is also used for the pay received for this time.
Pay for any hours worked as overtime are paid at a higher rate than regular hours.
When employees work overtime, employers get the benefit of increased levels of productivity. More work is gets done over longer hours, which means products and services are being delivered at a great rate.
Formula to calculate overtime.
Overtime hour are paid one and a half times more than regular hours.

Example:
An employee worked for 10 extra hours in a certain month. Calculate her overtime pay if the hourly pay rate is Sh. 150.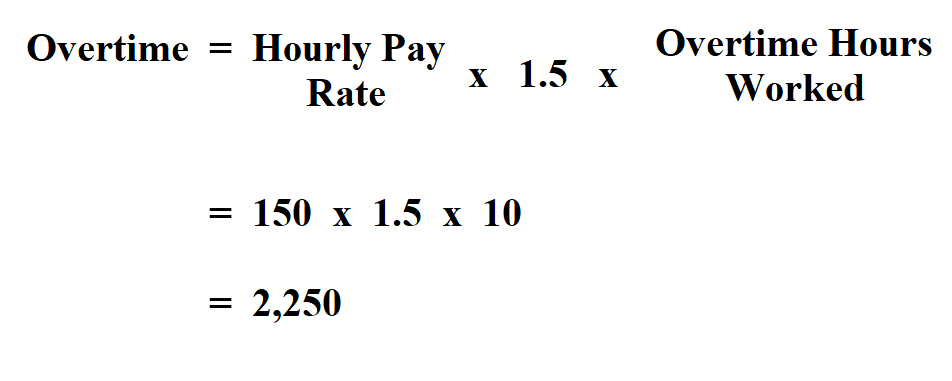 Therefore, her overtime pay was Sh. 2,250.