Percentage profit simply means expressing the profit in the form of percentages.
How to calculate percentage profit.
To calculate the percentage profit, you need to have the profit itself and the cost price.

Example 1:
A vendor bought a tray of eggs at K sh. 360, then sold it at K sh. 420. Calculate the percentage profit.
We begin by calculating the profit. The net profit is K sh. 60.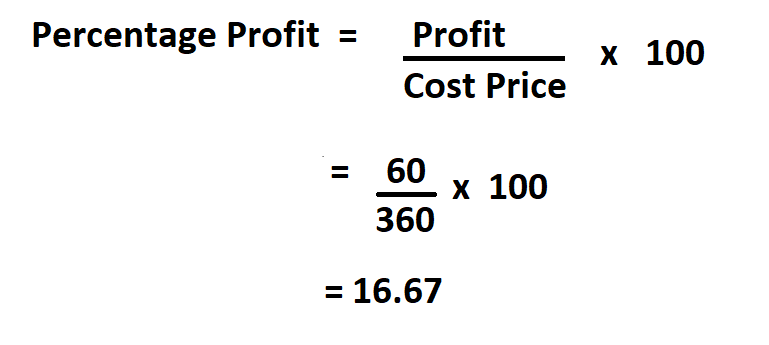 Therefore, the percentage profit is 16.67 %.