Profit margin is a ratio of a company's profit divided by its revenue and it is usually stated in percentage. The profit margin ratio compares profit to sales and tells you how well the company is handling its finances overall.
Formula to calculate profit margin:

Revenue – this is the income that a business has from its normal business activities, usually from the sale of goods and services to customers.
Example:
A company made a profit of $ 4,500,000 in a certain year. The total revenue for the year was found to be $10,000,000. Calculate the profit margin of the company for that year.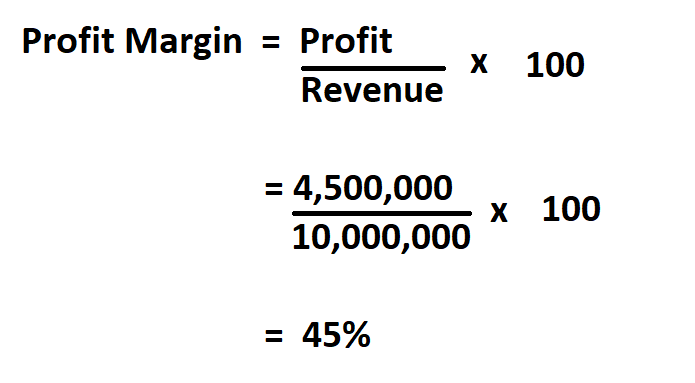 Hence,the profit margin of the company is 45%.