The current yield is simply the yield you'd get if you buy a bond at the current market price.
This measure examines the current price of a bond, rather than looking at its face value.
Formula to calculate current yield.

Annual coupon payment is the annual interest rate paid on a bond.
Example:
Suppose the annual coupon payment is $ 1,000 while the current bond price is $ 7,000. Calculate the current yield.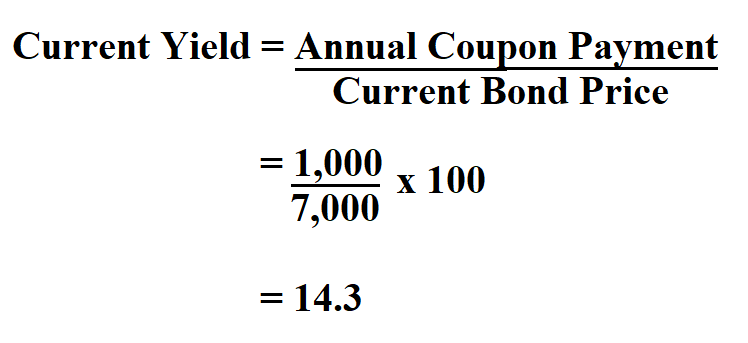 Therefore, the current yield is 14.3%.