Biweekly pay means you pay your employees on a set day once every two weeks, resulting in 26 paychecks per year, while monthly pay means paying them after every four weeks this results in 13 paychecks per year.
The relationship between biweekly and monthly pay is that, monthly pay is twice the biweekly pay.
Formula to Calculate Monthly pay.

Example:
Calculate the monthly of an employee whose biweekly pay is $ 50.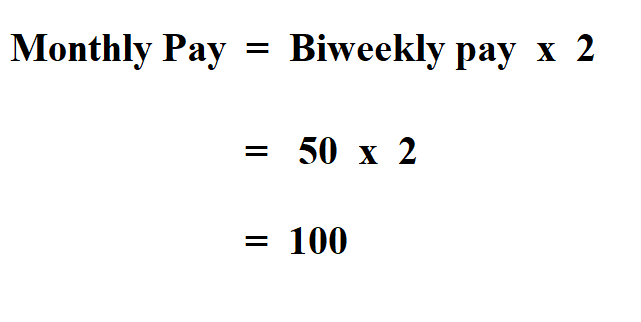 Therefore, the monthly pay of the employee is $ 100.