Grade means to evaluate or rank, like teachers who grade their students.
The primary purpose of the grading system is to clearly, accurately, consistently, and fairly communicate learning progress and achievement to students, families, post secondary institutions, and prospective employers.
Formula to calculate class grade.

Example:
Suppose you calculated your class' total points and found that it was 5600 points out of the possible 7000 points. Calculate your class grade.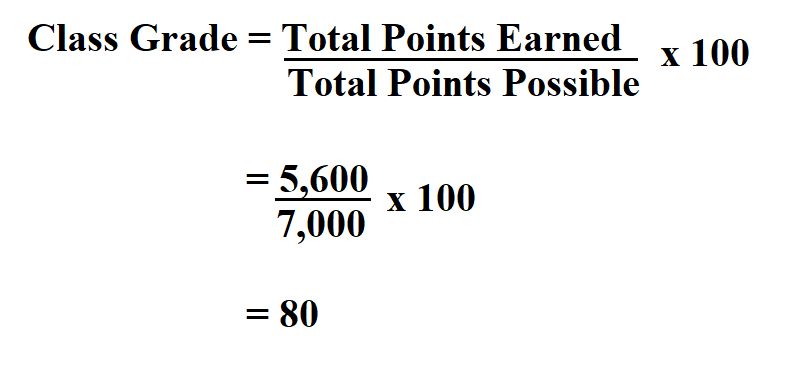 Therefore, your class' grade is 80%.