Inflation is a quantitative measure of the rate at which the average price level of a basket of selected goods and services in an economy increases over some period of time.
CPI attempts to quantify the aggregate price level in an economy and thus measure the purchasing power of a country's unit of currency.
Formula to calculate Inflation Rate.
We calculate inflation rate by subtracting the previous value from the current CPI, then divide the difference by the previous CPI.

CPI is short for consumer price index.
Example:
Suppose in 2018 the CPI was 115, then in 2019 it rose to 117. Determine the inflation rate.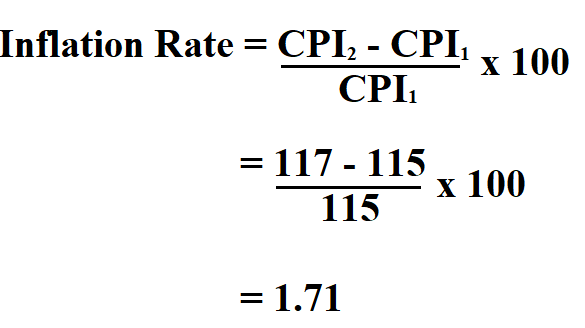 Therefore, the inflation rate is 1.71%.