The overhead rate is the amount your business spends on making a product or providing services to its customers.
A company uses the overhead rate to allocate its indirect costs of production to products.
Formula to calculate the overhead rate.

Example:
In a certain financial period, ABC Company had total indirect costs of $100,000 and it incurred $50,000 of direct labor costs, determine the overhead rate.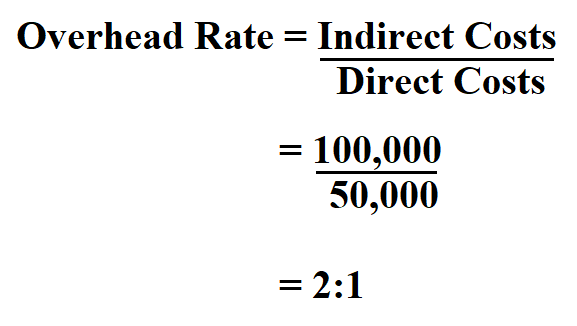 Therefore, the overhead rate of ABC company is 2:1.