Utility is the satisfaction or benefit derived by consuming a product.
Marginal utility quantifies the added satisfaction that a consumer garners from consuming additional units of goods or services.
Economists use this marginal utility concept to determine how much of an item consumers are willing to purchase.
Formula to calculate marginal utility.

Example:
If total utility increases from 11 to 20 with the consumption of one more unit of a good, determine the marginal utility.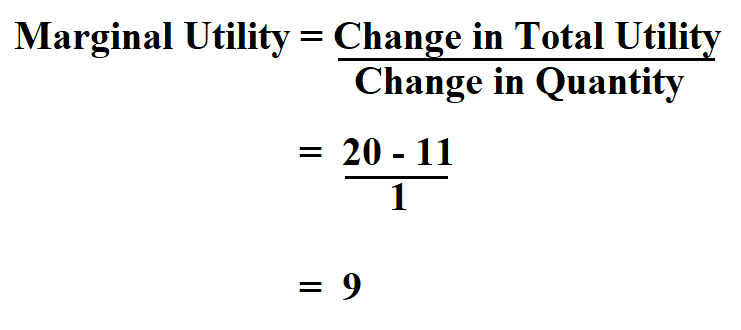 Therefore, the marginal utility is 9.