A drip is a small individual drop of a liquid.
Drip rate is how fast the liquid drips per unit time.
Knowledge on drip rate is mostly used in hospitals to determine the intravenous (IV) tubing to be used.
Formula to calculate drip rate.
To calculate drip rate, we divided the volume in milliliters by time in hours.

Example:
A patient is ordered to receive 1 000 ml of intravenous fluids to run over 8 hours. Determine the drip rate.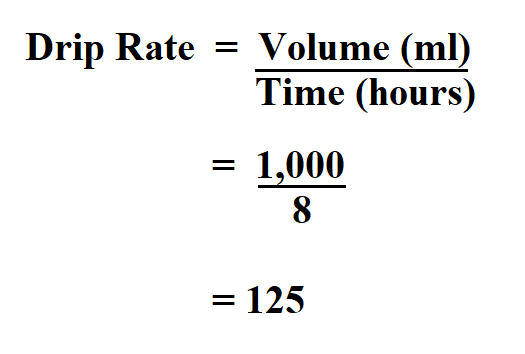 Therefore, the drip rate is 125/ml. This means that the patient will receive 125 ml of IV fluids per 1 hour.