Rmd is short for required minimum distributions.
When a person retires, they are required to withdraw a certain amount of money from your retirement accounts each year. That amount is called a required minimum distribution.
Formula to calculate rmd.

Life expectancy factor is taken from the IRS uniform lifetime table.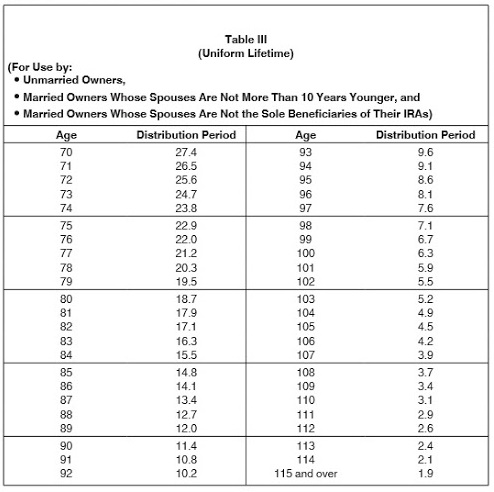 Example:
If a retiree's who is 70 years old had an account whose balance as at December 31st 2019 was $ 170,000. Calculate the retiree's rmd.
Since the lifetime factor for 70 years is 27.4 then;

Thus, the rmd is 6,204.