K CAL stands for kilo calories.
A kilo-calorie is the amount of heat required to raise the temperature of one kilogram of water one degree Celsius.
A kilo calorie is actually the same as the Calorie (uppercase C).
Formula to calculate K CAL.
Since 1 kilo calorie is equal to 1000 calories (small case c), so it is easy to convert the calories to kilo calories also known as Calories.
Example:
Suppose you calculated the amount of calories you need to eat to maintain your current body weight and found it to be 20,000 calories, calculate your maintenance calories in kilo calories.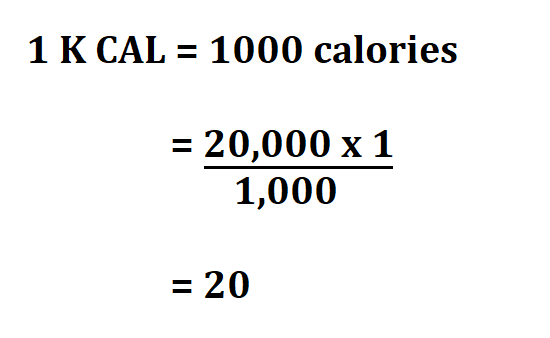 Therefore, you will need to be eating 20 kilo calories.