BAC is short for body alcohol content.
Blood Alcohol Concentration refers to the percent of alcohol in a person's blood stream.
BAC is important to prosecutors because they believe it reflects how much an individual is impaired by alcohol.
BAC can be measured within 30-70 minutes after drinking. Contrary to popular belief, nothing can lower BAC except time; coffee, cold showers, and chugging glasses of water will not help you sober up any faster.
Formula to calculate BAC.

R is a constant, for male its 0.68 and for female its 0.55.
Example:
Suppose a man took 14 grams of alcohol and he weighs 70,000 grams. Calculate the man's BAC.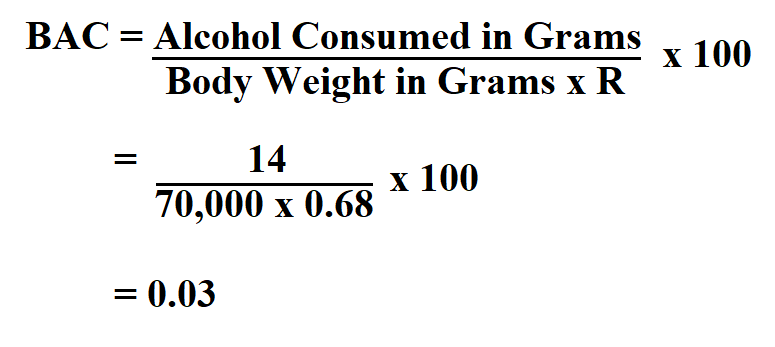 Thus, the man's BAC is 0.03.