NNT is short for numbers needed to treat.
We may define NNT as the number of patients you need to treat to prevent one additional bad outcome or as the inverse of Absolute Risk Reduction (ARR).
ARR also called risk difference is the absolute difference in outcomes between one group and the group receiving treatment.
As a general rule of thumb, an NNT of 5 or under for treating a symptomatic condition is usually considered to be acceptable.
Formula to calculate NNT.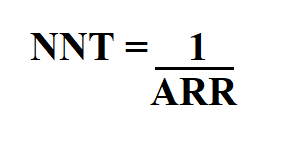 Example:
If the ARR of a drug is 20%. Calculate the drug's NNT.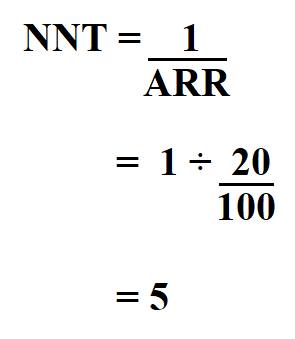 Therefore, the drug's NNT is 5.