IQ is short for intelligence quotient.
IQ is a total score derived from a set of standardized tests or subtests designed to assess human intelligence.
Formula to calculate IQ.

Mental age looks at how a specific individual, at a specific age, performs intellectually, compared to average intellectual performance for that individual's actual chronological age.
Physical age refers to your age in years on the planet.
Example:
Calculate the IQ of a 10-year-old child that has the mental age of a 12-year-old.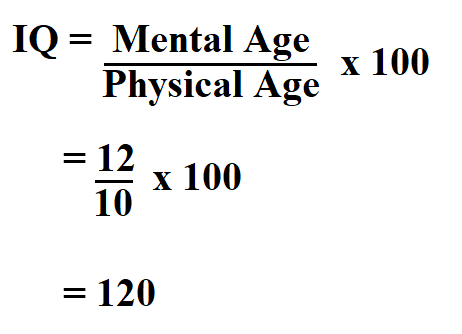 Therefore, the child's IQ is 120.