A1c stands for glycated hemoglobin.
A1c measures how much sugar is attached to the blood's hemoglobin protein.
This test gives a measure of how well your body has controlled the amount of sugar in the blood.
Formula to calculate A1c.

Example:
Suppose your blood sugar level is 140 mg/dL, calculate your A1c.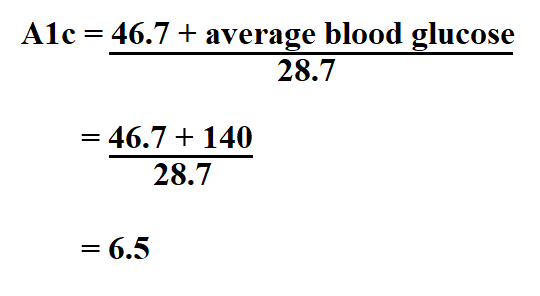 Therefore, your A1c is 6.5%.