Calorie is a measurement, just like a teaspoon or an inch.
Calories are the amount of energy released when your body breaks down food.
Formula to calculate calories from fat.
Each gram of fat yields 9 calories.

Example:
Suppose you are consuming a type of food that has 2.5g of fat, calculate the calories from the fat.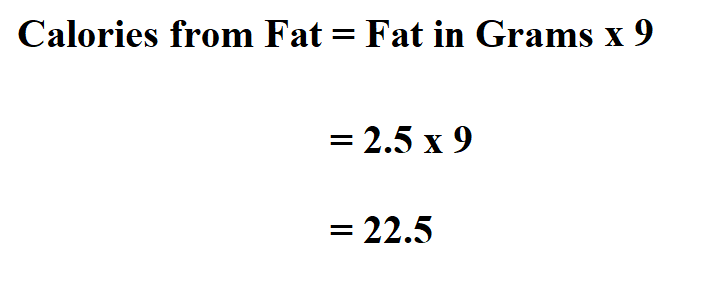 Therefore, your calories from fat are 22.5.