GFR stands for glomerular filtration rate.
GFR is a test used to check how well the kidneys are working.
Specifically, it estimates how much blood passes through the glomeruli each minute.
The gfr of an adult must be above 90mls/min.
Formula to calculate GFR.

Example:
Calculate the gfr of a 33 years old man.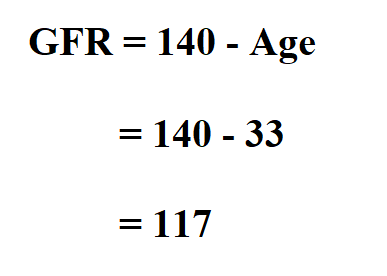 Therefore, the man's gfr is 117mls/min.