A calorie is a measure of energy expenditure and stored energy.
Calorie intake can be defined as the total number of calories in a daily diet allocation.
Formula to calculate calorie intake.
To calculate it, you multiply your BMR by your activity level to get your AMR which is the number of calories you need to consume each day.
Your activity level depends on the activities you do every day.

Example:
Calculate your calorie intake if your BMR is 1,476.809 and you spend your day doing light activities.
The activity level value for light activities is 0.6, therefore;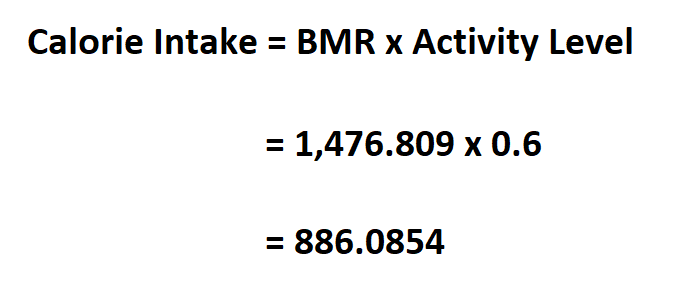 Therefore, you need to take 886.0854 calories per day.