CFU stands for colony forming units.
It is defined as a unit used in microbiology to estimate the number of viable bacteria or fungal cells in a sample.
For convenience the results are given as CFU/ml for liquids, and CFU/g for solids.
Formula to calculate cfu/ml.

FDF is short for final dilution factor.
Example:
Suppose the countable plate had 150 colonies, so there were 150 CFU, and the FDF was 1/2000.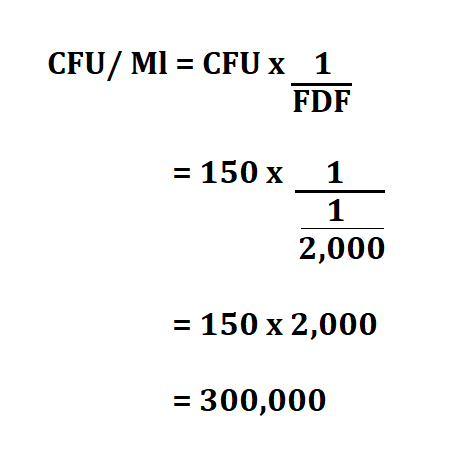 Therefore, the CFU/Ml is 300,000.