MLU is short for mean length of utterance.
Mean length of utterance is the average number of morphemes per utterance.
MLU is used as a benchmark to assess individual differences and developmental changes in grammatical development in children in the early stages of language acquisition.
Formula t calculate MLU.
MLU is calculated in 100 spontaneous utterances.

A morpheme is a meaningful linguistic unit consisting of a word such as dog, or a word element, such as the -s at the end of dogs, that can't be divided into smaller meaningful parts.
Example:
If a five year old say 500 morphemes in 100 utterances, what is her MLU.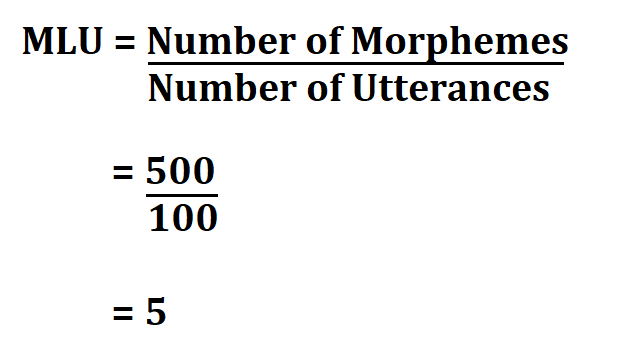 Therefore, her MLU is 5 .