Watt is the SI unit of power, equivalent to one joule per second.
The kilowatt-hour (kWh) is a unit of energy equivalent to one kilowatt (1 kW) of power expended for one hour (1 h) of time.
Formula to calculate kilowatt hour.
To calculate kWh, we multiply the power in watts by the number of hours and then divide by 1000 to get kWh.

Example:
Suppose a phone battery of power 200 W lasts for 2 hours. Calculate its kWh.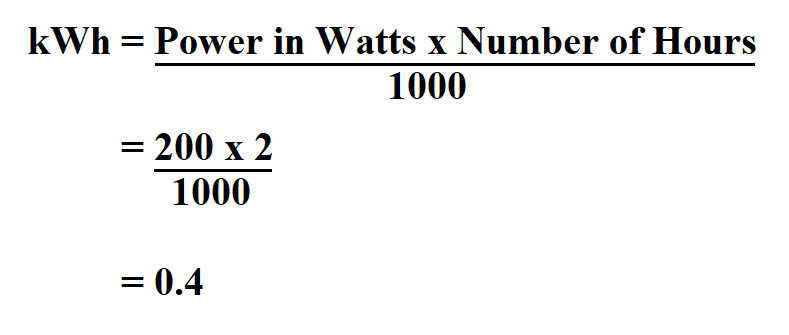 Therefore, the phone's battery energy is 0.4 kWh.