In physics, energy is the capacity to do work.
Energy is a conserved quantity. the law of conservation of energy states that energy can be converted in form, but not created or destroyed.
Examples of energy include light energy, heat energy, mechanical energy, electrical energy, sound energy and many more.
The unit of energy is the joule.
Formula to calculate energy.

SI unit of time is seconds.
SI unit of power is watts.
Example:
Calculate the energy produced by an electric iron of power 270 watts when it is switched on for 20 seconds.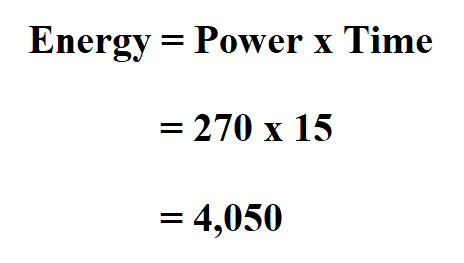 Therefore, the energy produced by the electric iron is 4,050 J.