Amp hour is the rating used to tell consumers how much amperage a battery can provide for exactly one hour.
In small batteries, the amp hour rating is usually given in milli-amp hours, mAh.
Formula to calculate battery amp hours.

The watt-hour is a unit of energy equal to one watt of output for an hour.
Volts is the measure of the potential energy difference between two points in a circuit.
Example:
Suppose you were to measure the amp hours of a 12 volts battery whose watt hour is 1200.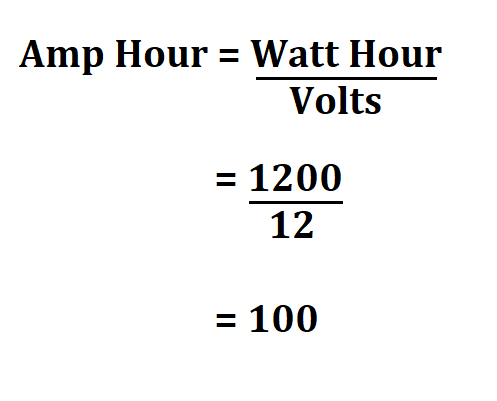 Therefore, the battery's watt hour is 100.