What is an Electron?
Ahead of discussing how to calculate electrons, let us define it. An electron is a negatively charged particle of the atom. It can be either free, or bound to the nucleus of an atom. Electrons are extremely lightweight.
The number of electrons in an atom is equal to the atomic number of an element, for neutrally charged species it means that the number of electrons and the number of protons in the element are equal.
Formula to Calculate Electrons.
An element in its neutral state will have the same number of protons and electrons. For example Lithium from the periodic table, has an atomic number of 3, therefore it has 3 protons and 3 electrons.
For an ionic compound like KNO₂ (potassium nitrite ), we have to analyze the compound, find out what elements are present and calculate the electrons from the information.
In the compound there is one atom of potassium, the atomic number of potassium is 19.
There is also one atom of nitrogen whose atomic number 7.
There are two atoms of oxygen. The atomic number of an oxygen atom is 8.
To get the total number of electrons, you multiply the atomic number by the number of atoms then add them together.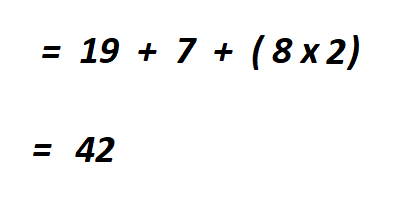 Therefore, there are 42 electrons in KNO₂ . This is a neutral (with no charge) compound.
In instances where the compound has a negative charge, you add the charge value to the number of electrons found.
Where you have a compound with a positive charge, you subtract.