Molarity is a concentration unit that describes how much of a substance is dissolved in a solution. Units that are commonly used for molarity is moles per litre abbreviated as mol/L.
Formulas to calculate for molarity:

Example:
What is the molarity of a solution containing 0.25 moles of NaOH in 2.5 litres.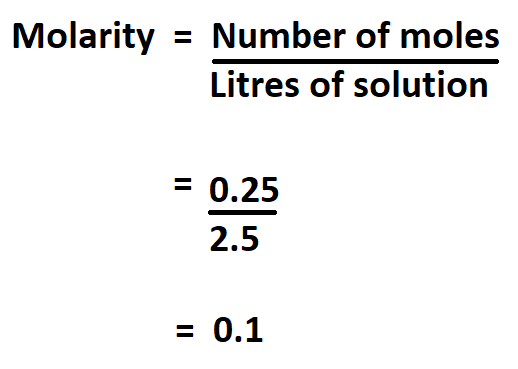 Therefore,the molarity of the solution is 0.1 mol/L.