Enthalpy change is the heat change accompanying a chemical reaction at constant volume or constant pressure.
Measuring the change in enthalpy allows us to determine whether a reaction was endothermic or exothermic.
Formula to calculate enthalpy change.

m is the mass of your reactants,
s is the the specific heat of your product.
∆T is the temperature change from your reaction.
Example:
Suppose you have two reactants whose total mass is 30g, calculate the enthalpy change if the specific heat of their product is 4.2 joule/gram °C and the temperature change of the reaction is 40Kelvin.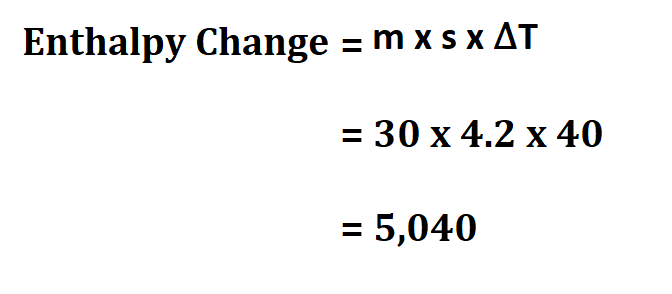 Therefore, the enthalpy is 5,040 Joules.