DPI is short for Dots Per Inch.
Dots per inch is a measure of spatial printing, video or image scanner dot density, in particular the number of individual dots that can be placed in a line within the span of 1 inch.
Formula to calculate DPI.

Example:
Let's say we have a digital image that is 1200 x 1800 pixels and 4 x 6 inches in size.
This means that the image is 1200 dots high and 1800 dots wide, as well as 4 inches high and 6 inches wide.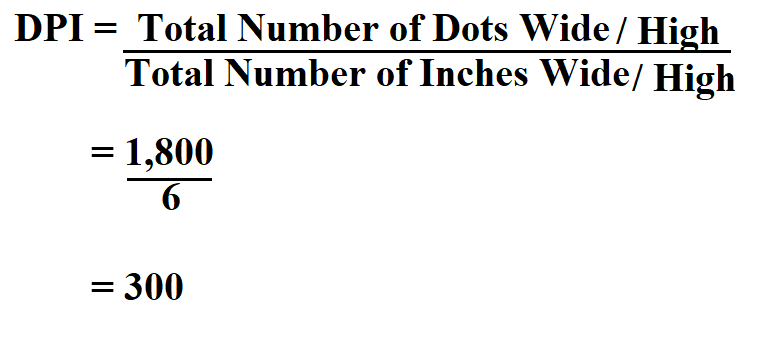 Therefore, the image's DPI is 300.