An attrition rate is a metric used to measure employees or customers lost over a period of time who are not replaced.
Human resources employees often use an attrition rate to determine the number of vacant or eliminated positions.
Formula to calculate attrition rate.

Example:
Suppose a firm had 100 employees, 12 employees left and were not replaced. Calculate the attrition rate.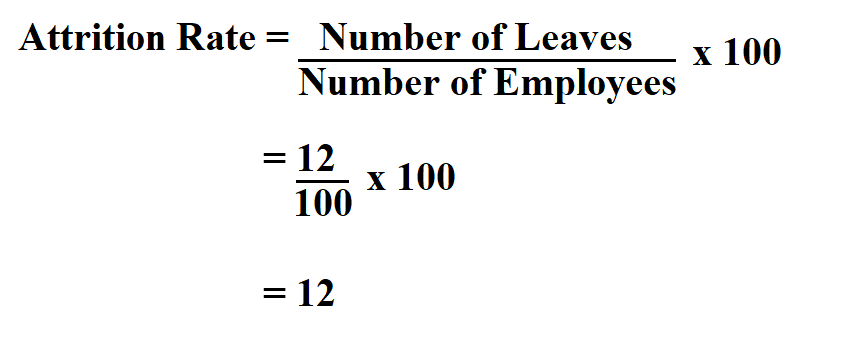 Therefore, the attrition rate is 12%.